Links we are excited about!
Zola Levitt was an incredibly well-versed and devoted Jewish teacher who was a follower of Yeshua, the Messiah. Yeshua, for those who do not know this, is Jesus Christ. The link above will take you to in-depth, entertaining, fascinating streaming half-hour shows that teach the Bible from the Jewish perspective (which is the way it should be taught). Jeff Seif has taken on the duties of Zola, now that he has passed away, and Jeff fills Zola's shoes wonderfully, in my opinion.

The Body of Christ is to pray for the Jewish remnant and love and care for them as it is through their seed that our Lord has come to us. If one does not know about the Jewish heritage, much depth is lost. Let the Scriptures come alive for you and enjoy these teachings as often as you can. There is much to explore here.
We know that preaching is so one-sided, and it is oftentimes annoying to just "warm a pew" for an hour or two. But, there are many fine preachers who freely give of their wonderful talents and years of education. If you have a computer in your living room and can incorporate studying with these few fine preachers, feel free to do so. Remember, there is a pause button as well as an off switch, should the Lord move your home church in another direction.

The Blue Letter Bible, a wonderful, online host of many Bible tools for you to check out. I don't believe there are enough years to listen to ALL of the sermons of each of these preachers. Why not listen to each of their sermons on a particular Bible passage and share what you learned with your group sometimes?




e-sword


Rick Meyer has freely given all of us on the Internet a free, downloadable Bible study tool. Although there are many free helps that come with this program, you can purchase some wonderful tools as well. I use mine all the time. It is called eSword.



Rolland and Heidi Baker (Mama Heidi)

Click on the picture to visit the website of Heidi Baker, known as Mama Heidi. She and her husband, Rolland, have a wonderful ministry in Mozambique, the poorest country in the world. They have been led to take care of the orphans and are getting much supernatural help from the Lord in this endeavor. Please see "Mama Heidi" which is promoted on this site and available from Netflix. This short film will help you see what is going on in Mozambique. Also read Always Enough and Expecting Miracles, both by Heidi and Rolland Baker, promoted on this site.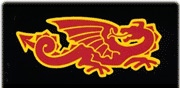 Jackie Pullinger has a minstry in Hong Kong, China, as well as surrounding countries. Heidi and Rolland Baker's Mozambique ministry was inspired by Jackie's work in Hong Kong. Jackie's two books, promoted on this site, Chasing the Dragon and Crack in the Wall document her incredible story and are must reads by every Christian who is after a pure heart. This link does not take you directly to Jackie's website as it happens to be down as I type this. This link takes you to some wonderful information about her work and once the St. Stephen's Society's Website (her ministry), is back up, you will be able to access it from there.

Christian Search Engine - WeSpreadTheWord.net
The teaching fellowship of
Dr. RC Sproul at

Ligonier Ministries